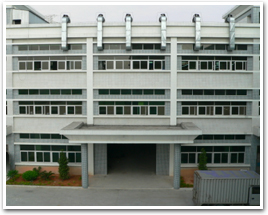 Well Hope Toys Development Limited, an OEM manufacturer with operations in Hong Kong and Dongguan.
Founded in 2004, Well Hope Toys Development Limited produces high-quality injection-molded collectible products for our customers in the United States of America and Japan. Most of our products need high-quality workmanship and decorative details, with pad printing with up to over hundred times imprints.
Well Hope addresses the market need for vendors that can manufacture high-quality products in the required volumes and in a short lead time and cost-effective manner.
Our own factory is located in Dongguan China with more than 6000 square meters and over 700 staffs. We have very strong backup of R&D and engineering; we have our own in-house Injection and Production Department. We are grateful for our customers' support due to their satisfaction to our good quality.
Well Hope provides a turnkey manufacturing service that enables it to suit customers' needs at every stage in the production process, including material sourcing, product engineering and model making, computer-aided mold design and production, and manufacturing and packaging of the finished product. This one-stop production process provides the Well Hope's customers with 1) short lead times from design to production, 2) a single participant in the manufacturing process instead of multiple participants and 3) increased efficiency, resulting in lower per-unit costs.
While staying focused on the products, especially their quality and cost, we concentrate on a manufacturing service that can facilitate long term relationship with our customers.
Customer is always our priority. We support our customers in the whole product development cycle with flexibility and investment to ensure speed to the market, right product quality/cost mix and full-service product design.